for Various Enterprises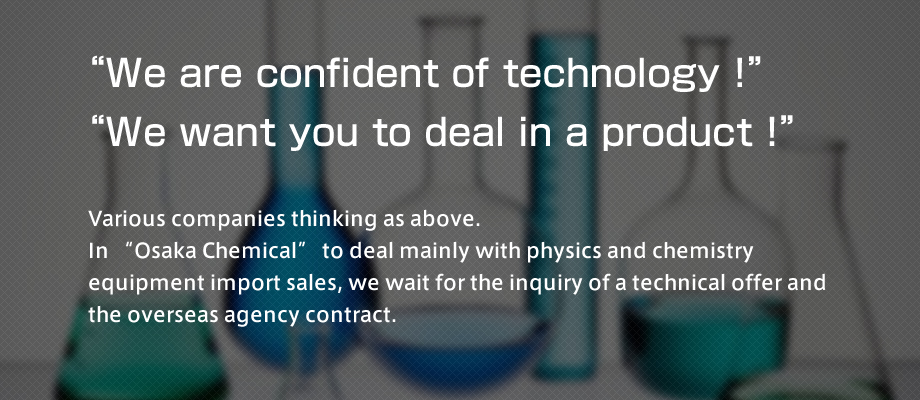 Enterprise to be confident of technology
Our company are pursuing the product which fitted the needs of the customer more as a manufacturer of the crusher.Please suggest high technology of company planning always new technical creation such as super-hardness coating technology or processing technique to us by all means.We will wait for the inquiry of the enterprise that can do technical co-operation.
Overseas physics and chemistry equipment manufacturer
Overseas medical equipment and physics and chemistry equipment manufacturer.
Will you connect our company with the partnership contract as overseas sales agency?
We had dealings with overseas many companies till now.We make use of such an experience and believe it that we can give big profit to your business in Japan by linking the partnership to us.Please contact our company by all means when you can introduce your product.