Capillary column

The capillary column is indispensable to GC, GC/MS analysis. We are handling the products of J&W that is known as the leading company that have researched the separation for a long time.
Manufacturer List




J&W Scientific Capillary column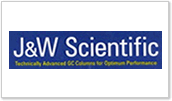 J&W Scientific Inc. that continued to research "Separation" over many years was established in 1975 by several scientists. Thereafter they worked full time for manufacturing the fused capillary column, and established the position as the leading company of this capillary column. It is received wide recognition as the "Standardization" of the trade on the Agilent Technologies Inc. now.
S.G.E. Capillary column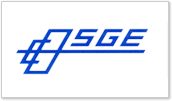 S.G.E. add the maximum number of bleed and the minimum number of theoretical plates to the inspection item, and test the each column (general column) with more severe inspection. The rise of the baseline and the dirt of the detector is controlled to low by decreasing the bleed. S.G.E. assorts high grade columns by setting the minimum number of theoretical plates higher than usual in the inspection standard.
RESTEK Capillary column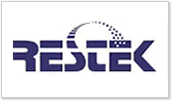 RESTEK Corporation was established in 1985. Customers in the world gave high valuation to us, and we were ranked "Enterprises of the growth rate more than 100% in a year" twice. It is one of companies that grows up most in the chromatography company of the world.
Capillary column Accessories
We deal accessories of capillary column.